Updates Resume!! All Collection Pages Finally Finished!!
I apologize for the long period without any updates, as soon I finished up my fall semester, I had to get ready for the summer semester. Well, I'm finally situated, and updates should occur more frequently. I've also managed to finally upload everyone's collection pages (all 90 of them), so I am finally accepting new pages now. As for you guys with existing pages, feel free to send more pics now.
Chicago Xs Originally Planned for X/XIII Countdown Pack?
Looks like the Shadow Xs weren't the always planned to sit alongside the XIIIs in the Countdown pack. Instead, Jordan Brand had a much more desired colorway in mind, namely the Chicago Xs. Not sure what Gentry was thinking, I don't think there's a soul in the world who would have picked the Shadow Xs in favor of these. I guess it was the easiest way to insure that the Shadow Xs would sell. Let's hope the Chicago Xs see a later release, it's been waaaay too long. This particular shoe is a sample, originally spotted on ebay. Here's the link.
Jordan 6 Rings Black/Varsity Red-White: New Pic and Release Date
Here's a new pic of the black/red-white Jordan 6 Rings. This color is obviously inspired by the Black/varsity-red white Air Jordan XI. I definitely like these more than the Dub-Zeros. They are scheduled for release on 8/16/2008. Info and pic from Laced Magazine.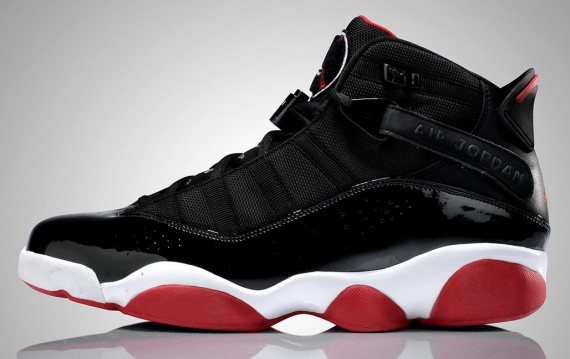 Nike Air Penny II Retro At Last!!
I have no idea what took Nike so long to bring these back, but I'm glad they finally did. This fall, Nike will retro the Air Penny II in the original colorways, and possibly a new colorway (hopefully all-black or black-red). Here's a few pics (from Sneakerfiles) Here's the link to the original article.

Nike Air Pippen Retro
I guess this is the year for all of Nike's athletes to see their signature shoes get a re-release. First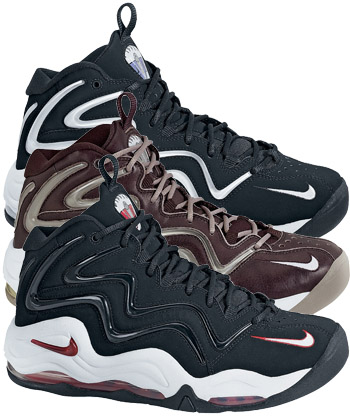 Great Scott!! McFly Hyperdunks
For the longest, sneakerheads (including myself) have been longing to see a release of Marty McFly's power lacing Nikes from Back to the Future II. Well, it's still not happening, but Nike's coming as close as they can to it, with a special BTTF II-themed Hyperdunk. These are scheduled for release sometime this summer. The first pic is of the actual shoes, from Marqueesole, and the second pic is from a photoshop, originally posted on Niketalk.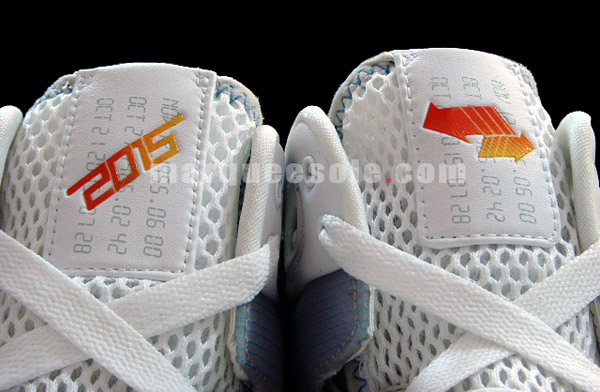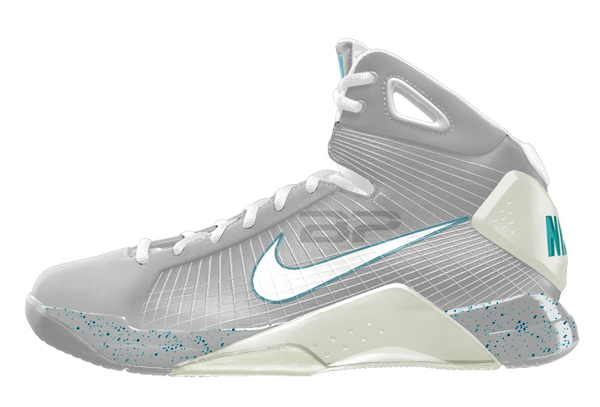 Tomorrow: Updated Store Inventory, More Pics
Tomorrow, I'll be adding more stuff to the store, and updating the Shoe Gallery with new pics. Stay tuned!